Roof Cleaning
Safe Roof Cleaning and Pressure Washing
It is important for you to understand the difference!

Traditional high-pressure cleaning methods should not be used on your roof WHY?

Because this method of cleaning can cause damage and accelerate the decomposition of the roof. Our method is designed to minimize the wear and tear on your roof. No pressure is ever applied to shingle roofs. A roof cleaning solution is evenly applied to keep your roof clean without pressure cleaning.

With our unique SOFT WASH cleaning method, you'll get a clean roof unlike anything else, regardless of the roof material. We have experience in cleaning all types of roofs, shingles, cedar shakes, concrete, asphalt metal, tile, clay and slate.

We provide Non-Pressure Roof and Exterior Building Cleaning Services, as well as, Pressure Washing Services in Orlando Florida and surrounding areas.

We pride ourselves on the number of repeat clients and referral jobs that come from our pleased customers.



CLEAN SPRAY OFFERS LOW PRICES FOR THE BEST ROOF CLEANING IN CENTRAL ORLANDO! Call us today at 321-256-0523 for your FREE QUOTE.
If you are not satisfied. We are not done!!!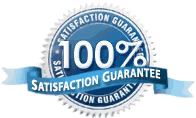 Roof Cleaning
Black algae are the most common cause of unsightly roofs. It can reduce your home's beauty and make the roof look worn out and old. The good thing is that there are safe treatment options for removing the buildup of organic and other materials on your roof and making it look new again. We at Clean Spray Corporation provide a unique Soft Wash cleaning technique to address all types of roof cleaning requirements and challenges.


Soft Wash Roof Cleaning
Shingle and tile roofs are never meant to be pressure cleaned. The traditional method of pressure washing works by blasting away the granules in the roofing, thus causing damage to the roof material. It is an invasive technique and doesn't completely stop the growth of algae. This will require you to clean the roof again within a year.

The Soft Wash method focuses on removing algae and mildew without causing damage to the tiles or shingles. Our cleaning method helps extend the life of your roof, decreases the stress on the air-conditioning for maintaining the temperatures, and decreases granular loss in the roof.


Safe Non-Pressure Roof Cleaning
Our Safe Wash roof cleaning method uses environment-friendly roof cleaning equipment and products. The result is a gentle impact, and safe and thorough cleaning. A low-pressure rinsing mechanism is used to remove algae, moss, lichens, and other deposits on shingles and asphalt roofs. At Clean Spray Corporation, our goal is not just to ensure a clean roof, but also a safe, longer-lasting, and durable roof. Thus, our services also help you save money in the long term. If you need more information about our roof cleaning services, give us a call today at (321) 256-0523. You can also write to us using our Contact Form and we will be pleased to get back to you.