Sidewalks
Sidewalks are used regularly, and it can be difficult to notice the amount of dirt and grime that can get accumulated. Gradually, the sidewalk can lose its clean appearance. Foot traffic and spills subject walkways to constant exposure to factors and agents that cause stains. With time, even rain cannot clean your sidewalk. On Professional pressure washing can help in removing the most difficult stains and restoring your sidewalk to its original look.

We at Clean Spray Corporation provide sidewalk cleaning services using advanced pressure washing systems and eco-friendly cleaning solutions.


Why Sidewalk Cleaning is Important?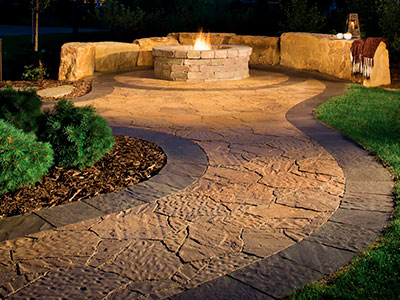 Clean sidewalks can add to your home's look. Safety is perhaps an even more important reason for seeking professional sidewalk cleaning. Mold, mildew, and algae can not only cover the sidewalk surface, they can also take hold of the porous surface. Besides creating unsightly looks, it can also become a safety threat to foot traffic. Algae and many other contaminants are slick and significantly increase the risk of slip and fall. So, safety is the most important reason to ensure that your sidewalk is clean. Clean sidewalks also help you create a good first impression because your home's exterior is the first thing that your guests see. Professional sidewalk cleaning helps enhance your home's curb appeal. The harsh Florida weather is known to deposit much more than dirt. Sand, silt, and all forms of debris can build around your sidewalks. The residues can then penetrate the pores and pits of the concrete, causing damage. Professional cleaning can also remove this debris and ensure that the sidewalks are safe for foot traffic.


Professional Sidewalk Cleaning Services
Our professional sidewalk cleaning services are available for almost all types of surfaces. This includes paver, concrete, slate, brick, and other surfaces. Our unique pressure-washing method can produce excellent results in removing mold, mildew, algae, grime, and any form of stains. The process includes the use of direct pressure washing, the application of an environmentally-friendly cleaning solution, and rinsing using hot water. We use a proven technique for solid and flat surfaces in combination with our expertise to achieve safe and effective results. When it comes to professional sidewalk cleaning, it is important to have the perfect combination of experience, skills, training, and equipment. Besides dirt, grime, and organic growth, we can also remove difficult stains including food and drink spills, chewing gums, paint, oil, grease, graffiti, and even bird droppings.

We at Clean Spray Corporation can transform your sidewalk with our professional cleaning service. Give us a call today at (321) 256-0523 to discuss the issues with your sidewalk. You may also send us an online message at our Contact Form and we will reach back to you at the earliest.