Window Cleaning Services
Clean Spray Corporation continues to be recognized as a top Central Florida External Cleaning Services Company THAT ALSO PROVIDES WINDOW CLEANING SERVICES. We are professional, customer friendly, and EASY TO DO BUSINESS WITH


Make The Clear Choice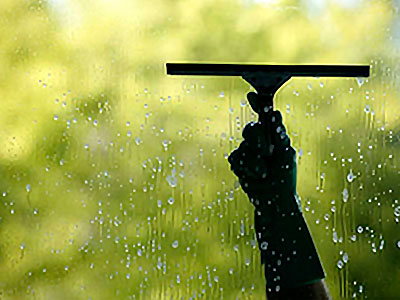 We understand the importance of keeping an image and we also understand that first impressions are lasting ones. Customers remember dirt, grime and cobwebs more than you think. That is where Clean Spray Corporation comes in to lend a hand. We will help you formulate a plan to keep your property or properties clean all year long and keep it within your budget. Call us today and find out why so many TRUST Clean Spray, the most reliable service in Central Florida.

Window Cleaning ServicesClean Spray offers the best local Window Cleaning with prompt, dependable service at reasonable prices. Whether you're interested in Commercial or Residential Window Cleaning, we are flexible with our schedules and will be there when we promise, guaranteed. We screen all of our employees for your safety and peace of mind.

High-rise and mid-rise buildings Window Cleaning is dangerous work! Let the Professionals at Clean Spray make your windows look like new with our safe, expedient and cost-effective commercial window cleaning services. We have decades of combined cleaning experience, and the specialized equipment to give your building the best cleaning possible.

Our prices don't change by zip code, age, or ethnicity. We claim to be competitive in pricing with other professional window cleaning companies. There are numerous cut-rate window washers or fly-by-night company scams that offer ridiculously low prices. If you see an advertisement that is too good to be true…….it probably is! Anyone who claims a minimal charge for an entire property without having ever seen the property should make you skeptical.




ANSWERS TO WINDOW CLEANING QUESTIONS THAT WE ARE ASKED THE MOST
Q. How often should I have my windows cleaned?
A. At Clean Spray we are pleased to offer a flexible cleaning schedule to meet your individual needs. We recommend at least once a year for commercial and quarterly for residential interior cleaning. For an exterior cleaning our recommendation is two to four times per year. We advise our customers that it is best to not go over six months without an exterior cleaning. Generally we observe that those who sign up on a quarterly exterior schedule prefer to have the interior done twice a year, whereas our customers who are on a bi-yearly exterior cleaning prefer to have the interior done once a year.


Q. What is the difference between a first-time cleaning and a regular cleaning?
A. If Clean Spray has never cleaned your windows before we consider it a first-time cleaning. We also consider any exterior windows that have not been cleaned in six months or more to be a first-time cleaning. A first-time cleaning includes taking off any screens (if applicable) cleaning them, and their frame. We continue onto the window panes and they are scrubbed and razored (if need be) to clear the pores of any dirt or paint overspray to make them smooth again. The window tracks and sills are also included in the cleaning as well as the window frame. A regular cleaning includes everything of a first-time cleaning but does not involve scrubbing and razoring because build-up has not accumulated. We typically do not offer any discounts on first-time cleanings but we are glad to help you save money by signing up for our recurring schedule.


Q. Why should I have both the inside and outside cleaned at the same time?
A. We strongly recommend doing both the inside and outside the windows at the same time for a first-time customer so you can see the full effect of a perfectly cleaned window. A smear or smudge on the inside not cleaned by a professional could leave you dissatisfied with your service. You will be amazed at the difference it makes!


Q. Why do I need to hire a professional to have my windows cleaned?
A. Regular professional cleaning prevents windows from becoming etched or pitted over time. Pollution is a window's worst enemy, resulting in pitting and once the damage is done the only solution is expensive window replacement. Professionals clean without leaving streaks or residue behind and have a trained eye for faulty windows. Hiring a professional also results in a time savings for you. We have all the right equipment to accomplish the job at a much faster pace with amazing quality.


Q. Are you bonded and insured?
A. Absolutely! The safety and preservation of your property are our foremost priority. We are happy to present you with a certificate upon request.


Q. Do you bring your own equipment and supplies?...
A. Yes, we provide all necessary equipment and supplies, including ladders, high lifts and repelling equipment where and when required on large commercial projects.


Q. What are foggy windows?
A. Fogged window is the result of a broken seal. Broken seals can happen in a number of ways such as foundation settlement or extreme changes in weather. Upon an initial cleaning, you can expect that we will be checking for any "foggy windows" and also faulty seals. Should we find one, these are protected under most warranties and a prompt repair could save you costly window replacements in the future.


Q. How many technicians will be on the premises while my windows are being cleaned?
A. It depends on the size of the project and the time requirements. We operate with as little as a crew of two all the way up to crews of twelve.


Q. Do I need to be on the property while you are cleaning my windows?
A. For your convenience, we leave the decision up to you if you would like to be present while we are cleaning. We will gladly clean your windows and simply leave an invoice for payment if you choose not to be there. However, if this is the first-time you have used our services we appreciate your being there for the experience.


Q. What is your cancellation policy?
A. At Clean Spray, we believe our customer is a top priority. Should for any reason, you have to cancel an appointment, just give us a call and we will gladly reschedule at your next convenient time. If for any reason, the cancellation is on our part, then we will make every possible attempt to reschedule your service for the following day, including a weekend day, if necessary.